We take Privacy seriously… read on for more information.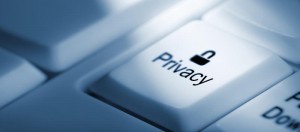 As a user of Pastoral Care Software, you agree that Pastoral Care Ministries, the Author of Pastoral Care Software, and Jeem Services Pty Ltd the publisher and distributor of Pastoral Care Software will collect personal information from you and the church that Pastoral Care is registered to.
We (Pastoral Care Ministries and Jeem Services Pty Ltd) are both jointly responsible for the privacy controls on the information we store and use. We abide by and adhere to all privacy legislation in the country of production (Australia). This includes the safe storage of personal information and a guarantee that We will not release any information to another party outside of Jeem Services Pty Ltd and Pastoral Care Ministries.
Newsletters and Training notifications and other subscription based email services are controlled by your own subscription preferences and as such are unrelated to other forms of communications from us in relation to updates and important release bulletins.
In very rare circumstances, you may be contacted via email even after requesting no contact from us. This will only be in a case where we feel non contact will endanger the continued use of your purchased software.
If you are on any subscription based email list, please use the Manage My Subscription link or Unsubscribe link in the lower portion of a subscription email.
If you can't find a link for this you can use the form on this page to update your preferences for contact from us.
Finally, be assured, that if you remain on any of our lists, you will not be flooded with advertising, it's just not the way we work.