Pastoral Care software, bought to you by two innovative Australian companies, Pastoral Care Ministries, and Jeem Services Pty Ltd
Pastoral Care Ministries and Jeem Services Pty Ltd joined together over 30 years ago to create the very first Pastoral Care software.
Written on floppy disks with a monochrome monitor, the very first version was not much more than an address book.
Throughout the years, we have grown the Pastoral Care software into a complete software solution for your church. Independent of any denomination, Pastoral Care is used in all denominations across Australia, New Zealand, Canada, the UK and many other pockets of the globe.
We are a small group of dedicated people doing our little bit to support your ministry, we trust that Pastoral Care can team up with your church, and really enhance your ministry in your corner of the kingdom.
Thank you for considering Pastoral Care as a software solution for your church. Remember we are here to help!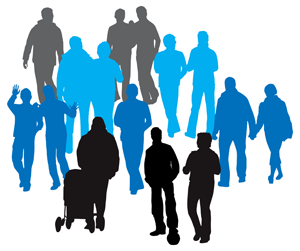 Affordable for the smallest church…
Powerful enough for the largest…